Our technologies
One of the best research laboratories in the country.
High-technology Spanish, Italian, German and Swiss equipment.
Drug substances from international manufacturers.
Strict control system at all manufacturing stages.
High quality of plant production is achieved by means of:
01
Highly skilled and responsible staff;
02
Modern high-tech equipment and substances of European manufacturers
03
Modern high-tech equipment of European manufacturers (IMA, Marchesini (Italy), Telstar (Spain), Bosch (Germany); Romelag (Switzerland), etc.;







04
A strict control system at all stages of the production of medicines in accordance with international standards;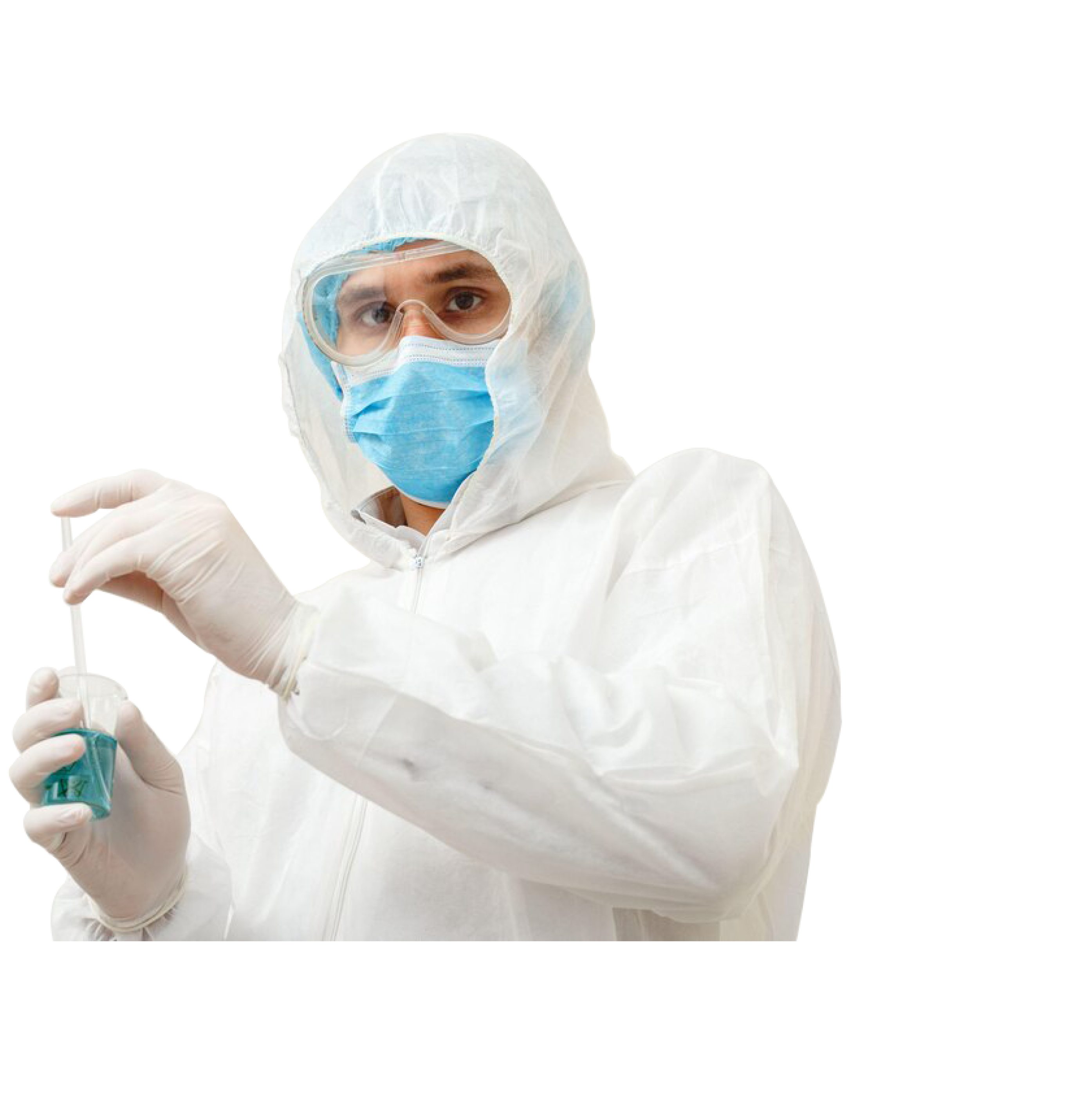 The company's generic drugs in their composition and action fully correspond to the original dosage forms. The perfection of testing methods allows us to exclude the slightest deviations in the composition and therapeutic properties of medicines from their originals. The volume of production of finished dosage forms is increasing at a high rate. Every year, the list of manufactured medicines is updated with new drugs of broad and targeted therapeutic action. New technologies are being mastered, new production facilities are being launched, and the infrastructure is being updated. All this allows us to research, develop and produce safe, effective medicines of high quality at affordable prices to improve the quality of life, to give a person the opportunity to do more, feel better and live longer. License No. 6591163DX dated 15.11.2019, issuing authority: Republican State Institution "Department of Quality control and safety of goods and Services of the city of Shymkent of the Committee for Quality Control and Safety of Goods and Services of the Ministry of Health of the Republic of Kazakhstan". Ministry of Health of the Republic of Kazakhstan.
Pharmacovigilance
Please report data on side effects of medicines and medical inquiries to the following address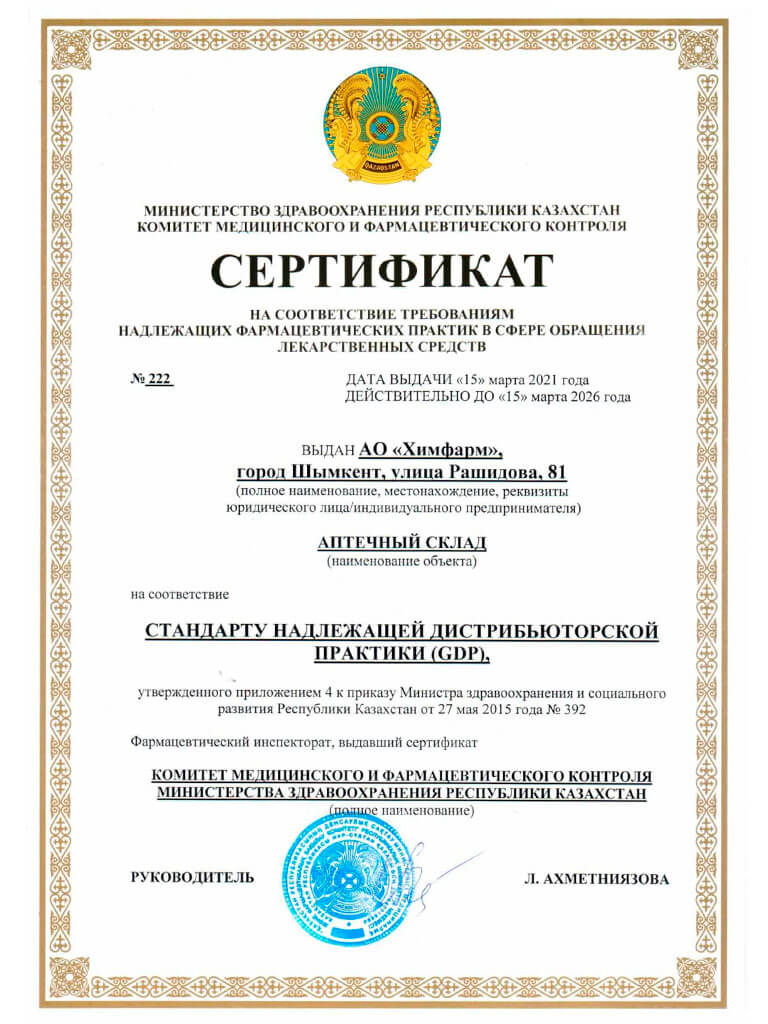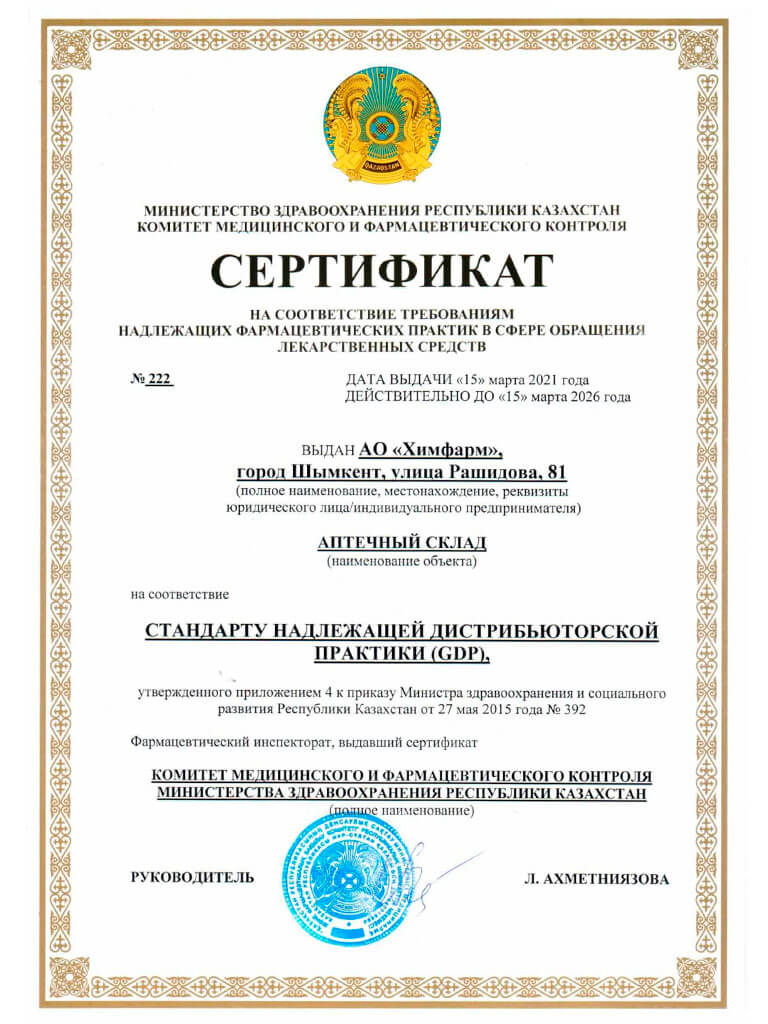 GMP certificate for Pharmacy Warehouse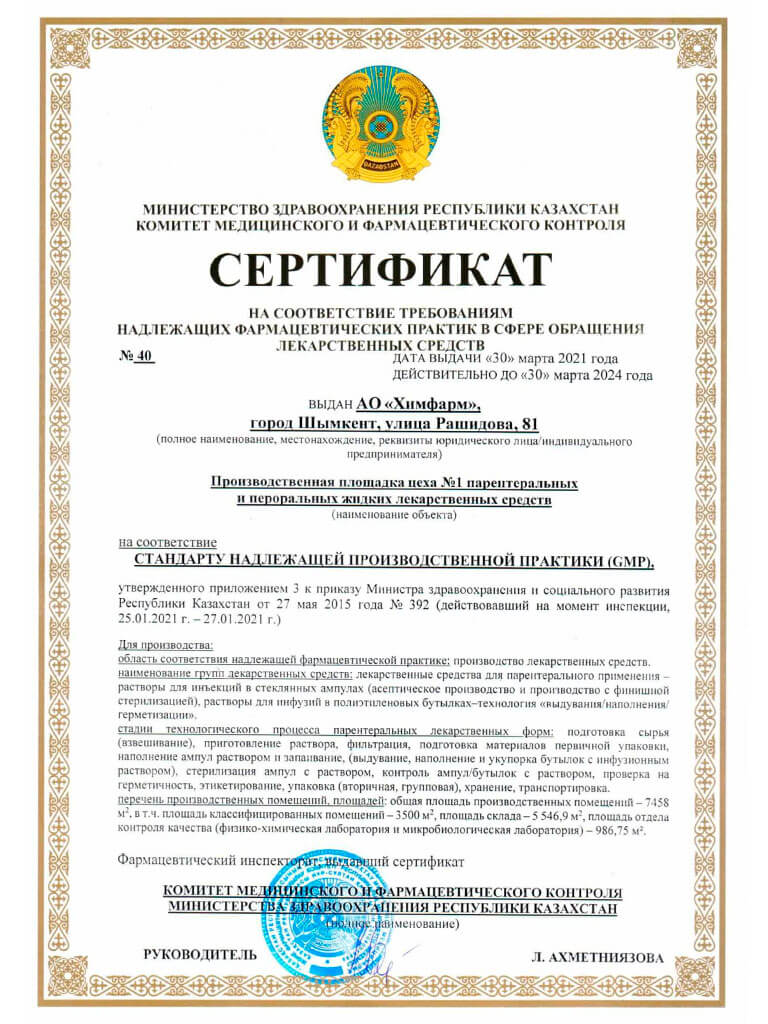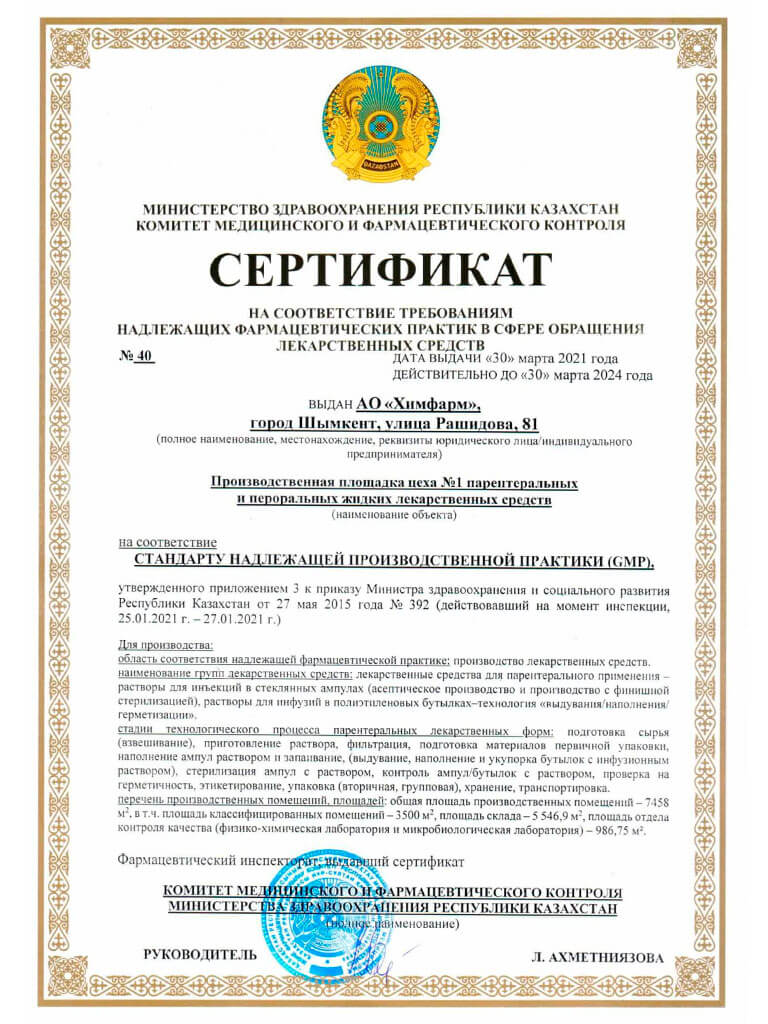 GMP certificate for the Production of parenteral and oral liquid medicines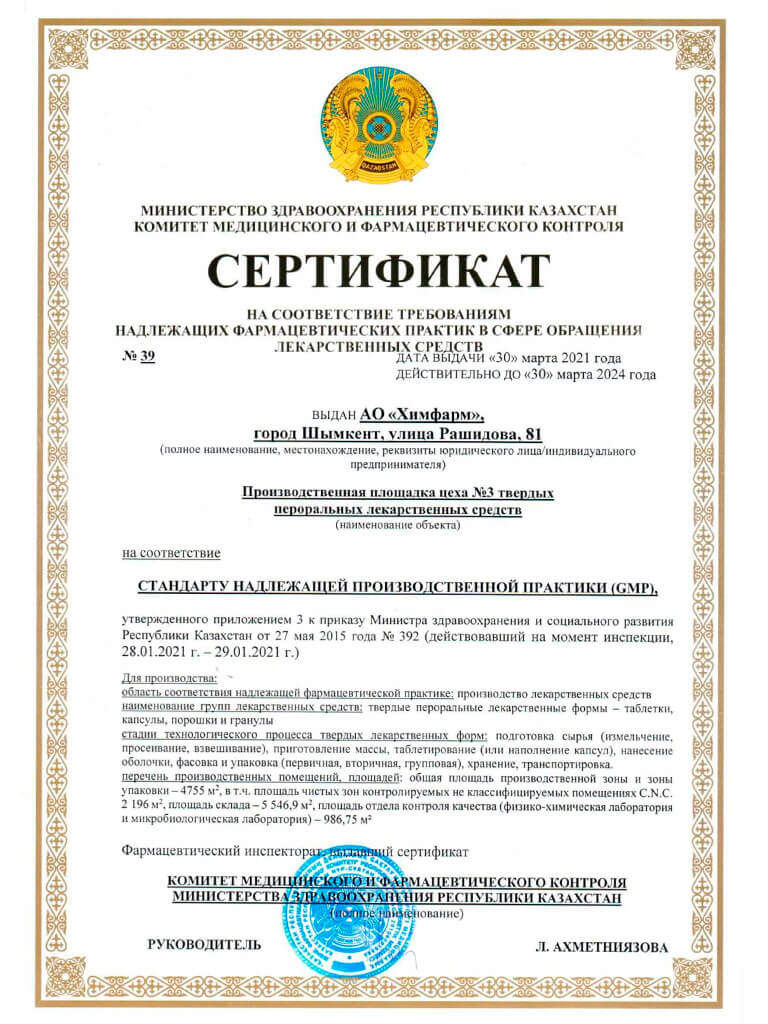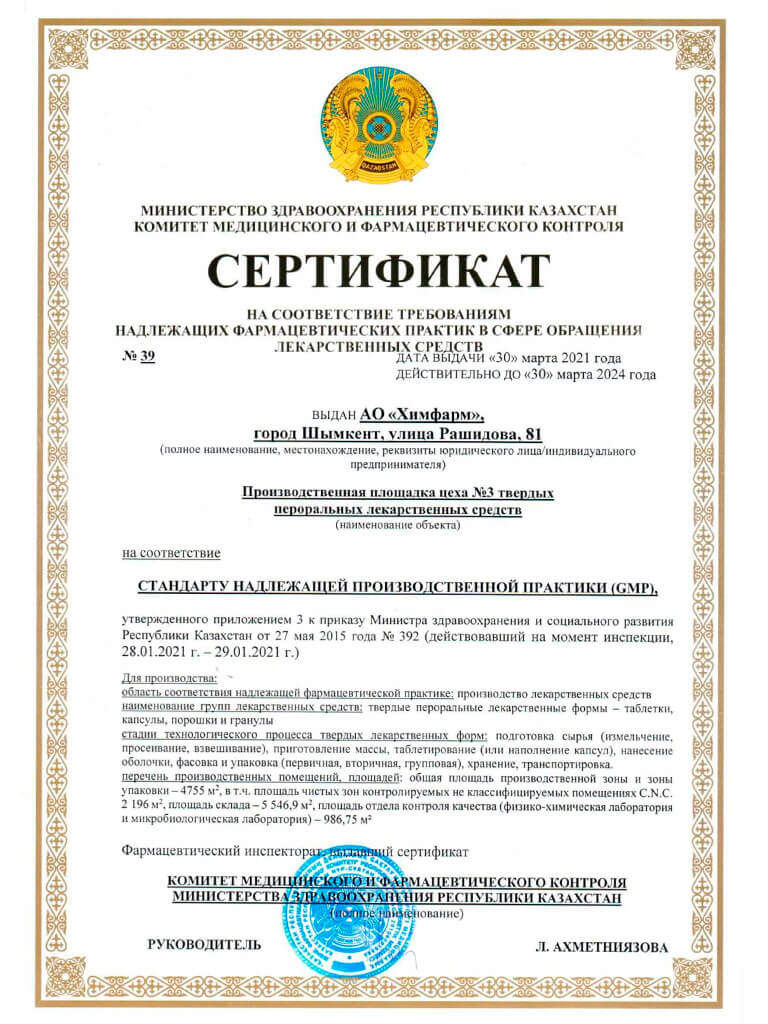 GMP certificate for the Production of solid oral medicines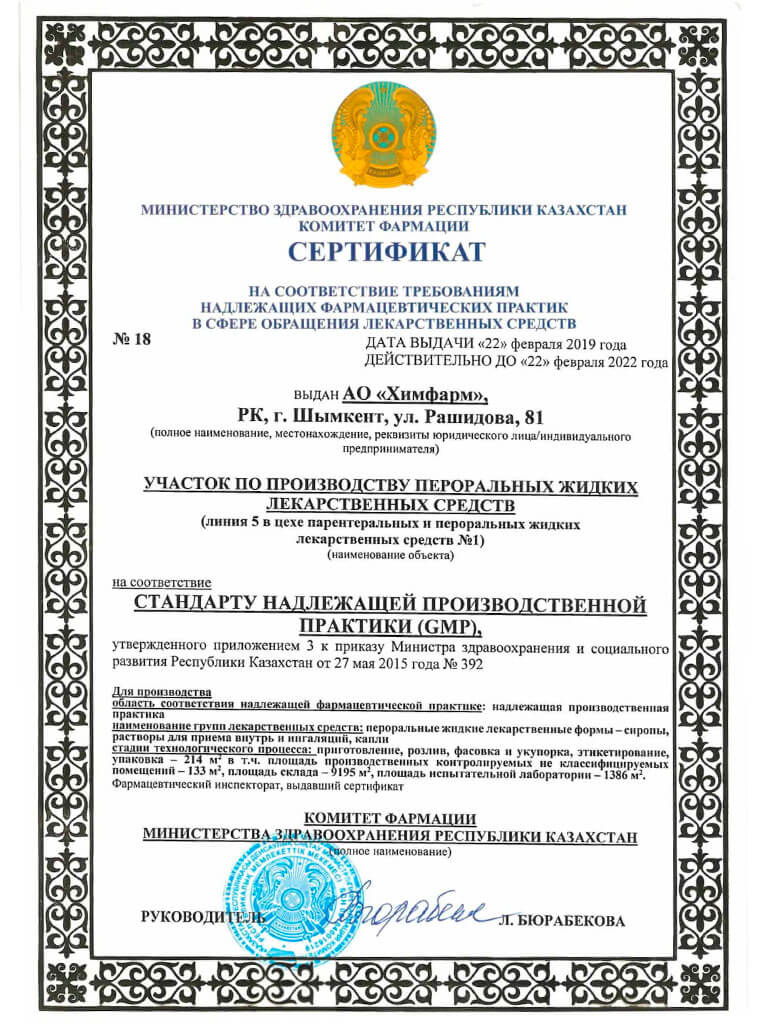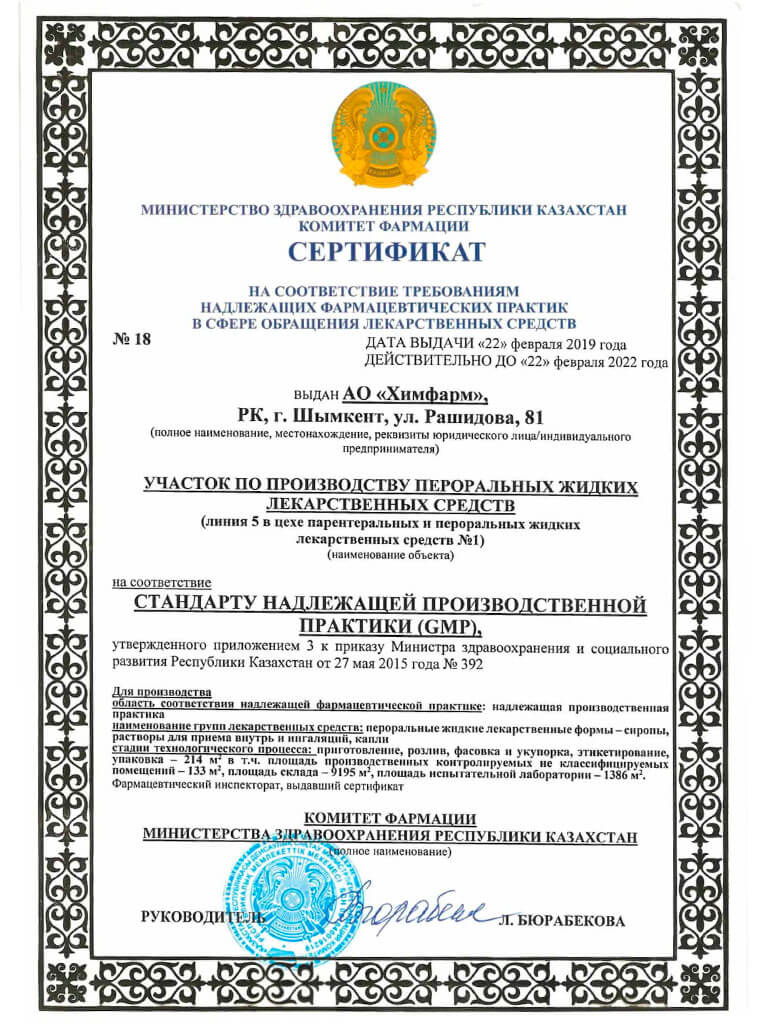 GMP certificate for the Production of oral liquid medicines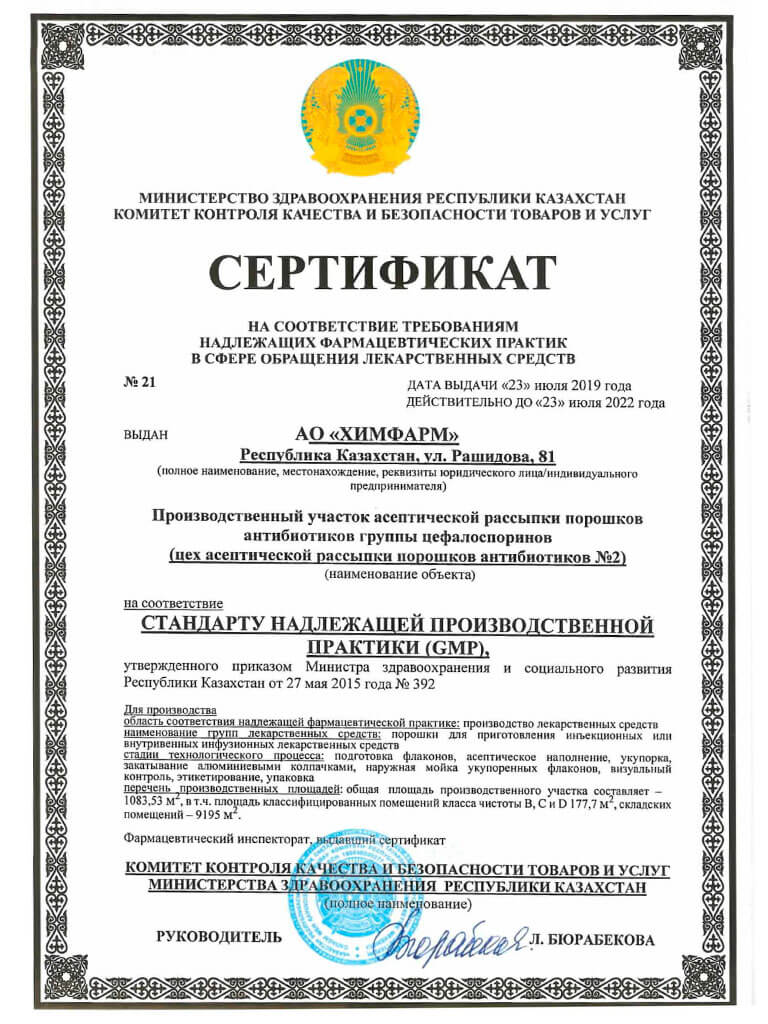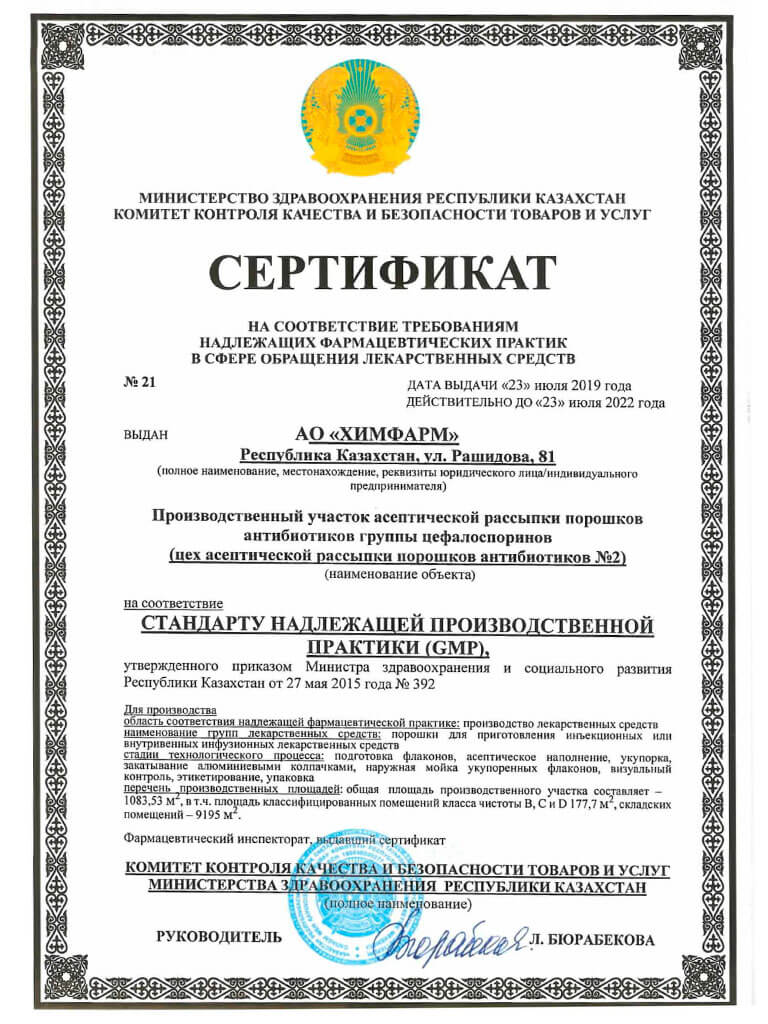 GMP certificate for Aseptic scattering of antibiotic powders of the cephalosporin group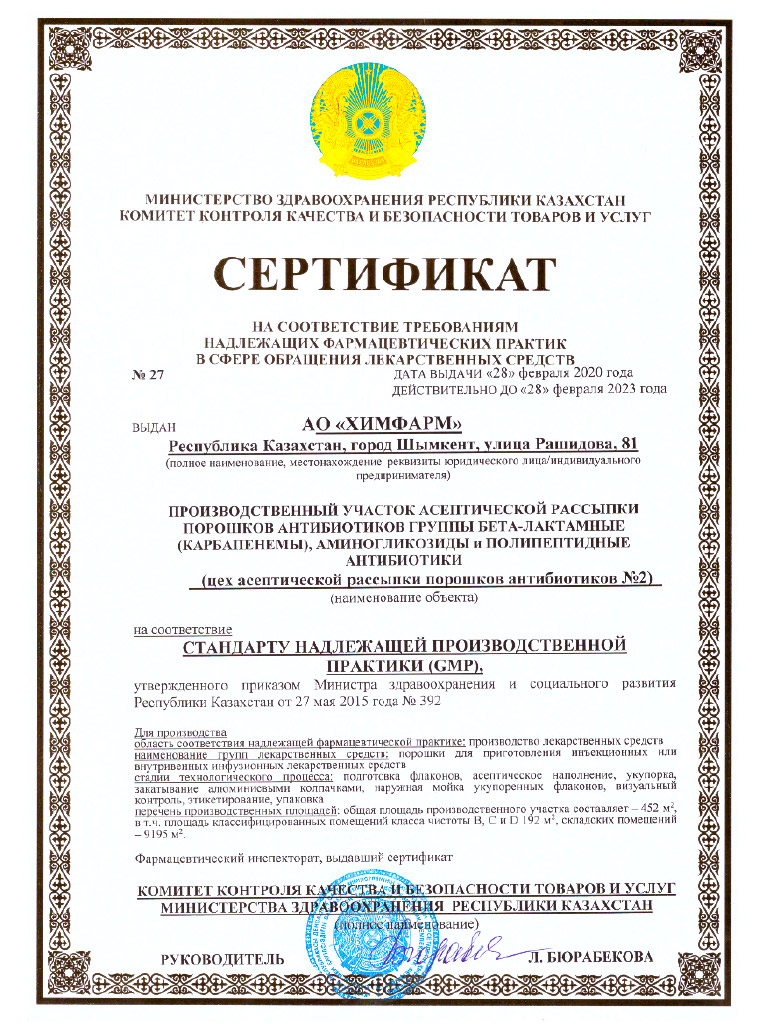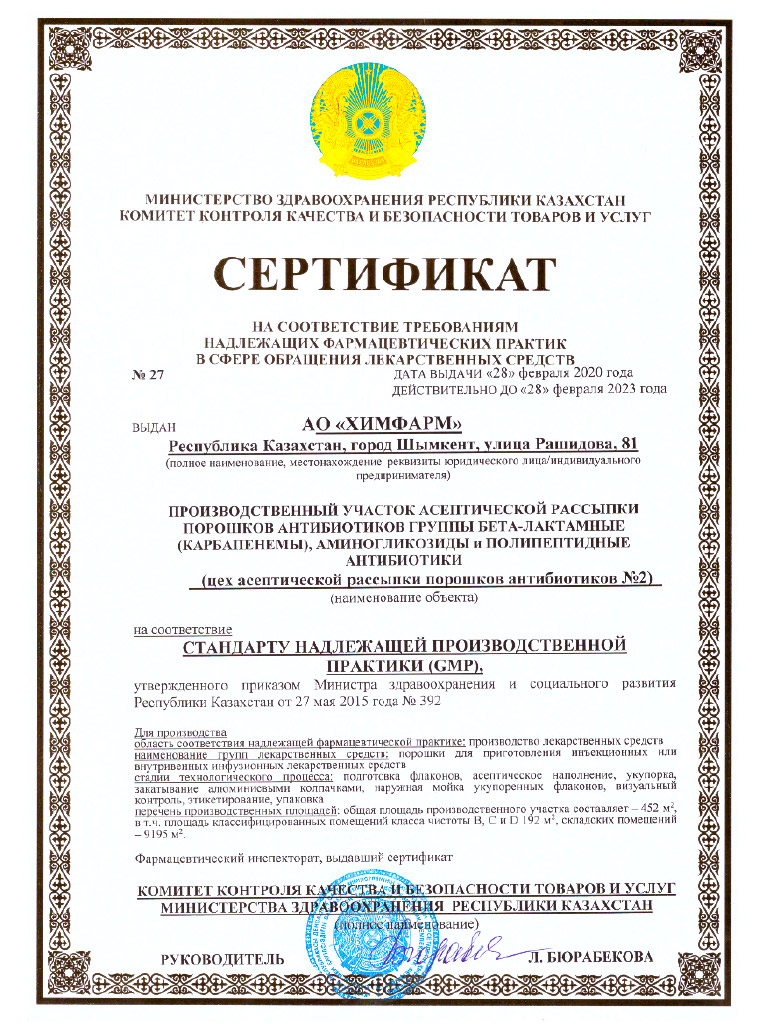 GMP certificate for Aseptic scattering of powders of antibiotics of the beta-lactam group (carbapenems), aminoglycosides and polypiptide antibiotics
Do you have any questions?
We did our best to answer all frequently asked questions. If there is no answer to your question, please contact us!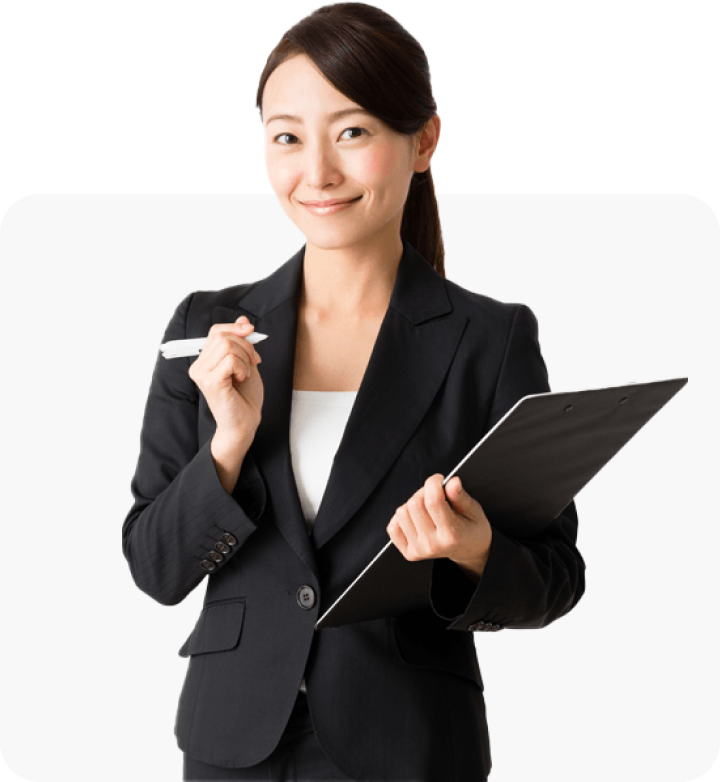 Are there any open vacancies in your company? In which cities are employees required? Where can I send my resume?
On the company's website http://www.santo.kz/ You can find the "Vacancies" section and send your RESUME to the mail hr@santo.kz. Good luck in your search!
What city are you in?
The commercial office of the company SANTO is located in Almaty, the Company's plant is located in Shymkent. Also, another office of the Company is located in the city of Nursultan. In addition, the Company's employees (medical representatives) work in large cities of Kazakhstan. SANTO also has representative offices in Bishkek (Kyrgyzstan) and Tashkent (Uzbekistan).
Who can I talk to or contact about cooperation (on transportation, events, exhibitions and other areas)?
Thank you for contacting us. Please send your commercial offer or appeal to santo@santo.kz.
What contact details can I use to contact you?
In Shymkent, you can contact by phone +7 (725) 261 01 40 (reception), +7 (725) 261 01 20, +7 (725) 256 14 06 (office), and in Almaty by phone +7 (727) 312 18 33,
What drugs do you produce?
Our portfolio includes more than 240 medicines in 12 therapeutic groups: Dermatology, Neurology, Allergology, Otolaryngology, Pulmonology, Phthisiology, Cardiology, Gastroenterology, Urology, Pediatrics, Antibiotics, Biosimilars. If you are a doctor or a pharmacist/ pharmacist, then you can find a detailed catalog of our drugs on the website in the "Products"section.
SANTO in Media
News about SANTO in the media