Manufacturing
SANTO has a modern high-tech production of medicines of various forms and dosages that are the most in demand by the healthcare system. The company's priority is the efficacy and safety of medicines, which is ensured by the strict adherence to national and international GMP quality standards by all employees and processes. This is what makes SANTO one of the most sought after and reliable partners.
Employees all over Kazakhstan
Our technologies
One of the best research laboratories in the country.
Our own research and test center as well as laboratories of the quality control department allow us to conduct researches, use the latest technologies, guarantee the quality and efficacy of our medicines, and also develop new products.
The production facilities are equipped with modern equipment by leading world manufacturers. Employees demonstrate professional competence and expertise as well as go ahead with their continuous development.
The quality of medicines is ensured at all stages of the product life cycle: from drug development to the sale stage.
Pharmacovigilance
Please report data on side effects of medicines and medical inquiries to the following address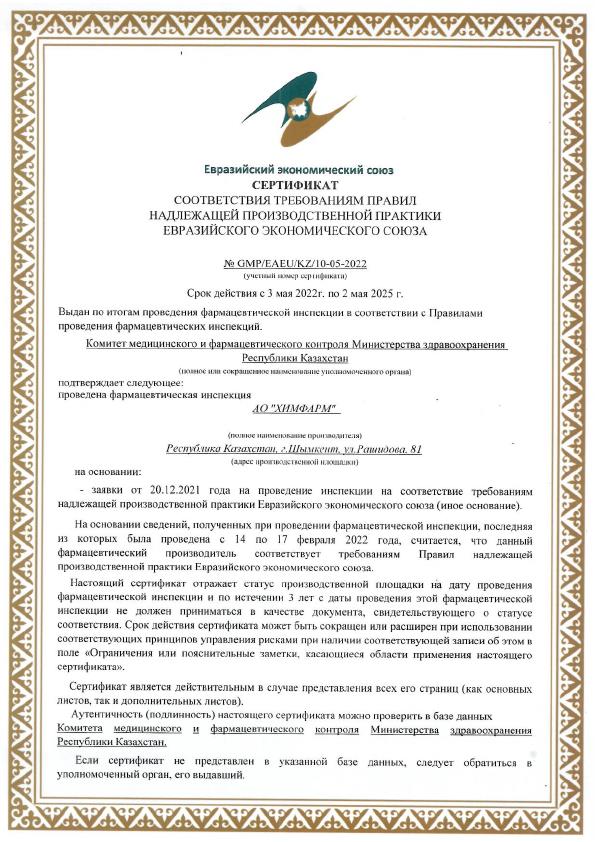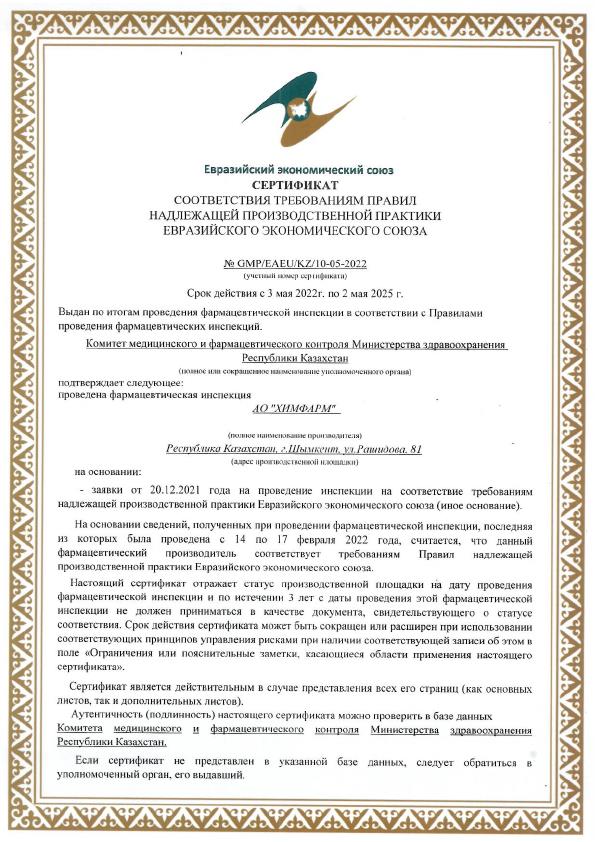 GMP certificate of the EurAsEC for the production site of peroral liquid medicines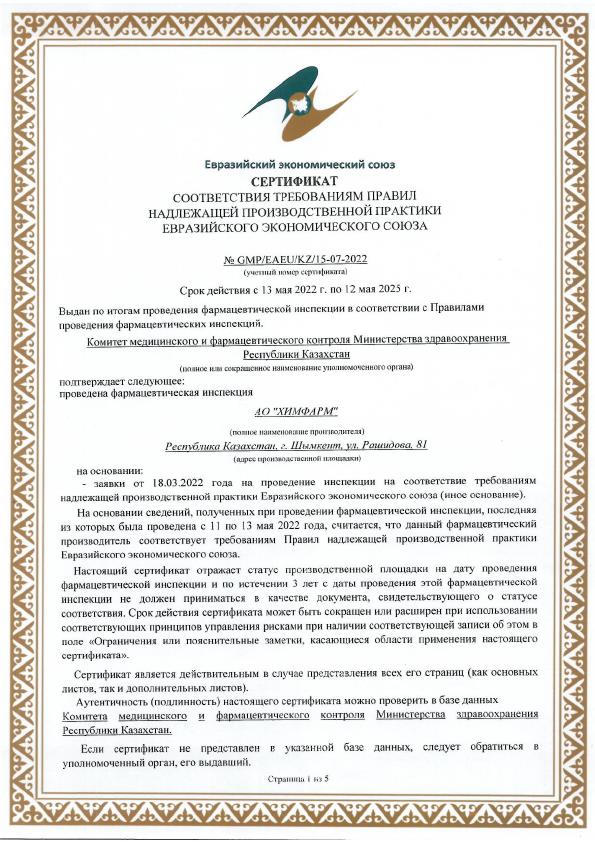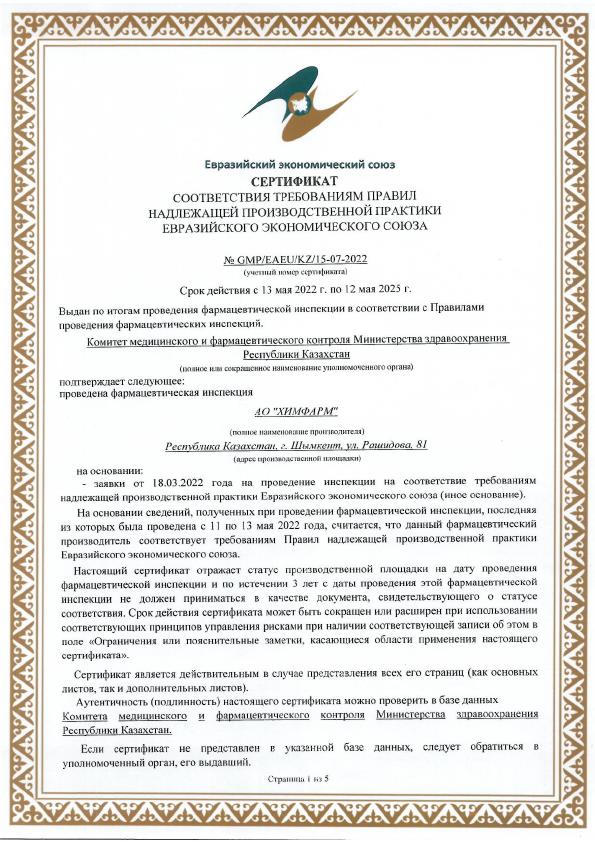 GMP certificate of EurAsEC for the Production site of aseptic scattering of antibiotic powders of the cephalosporin group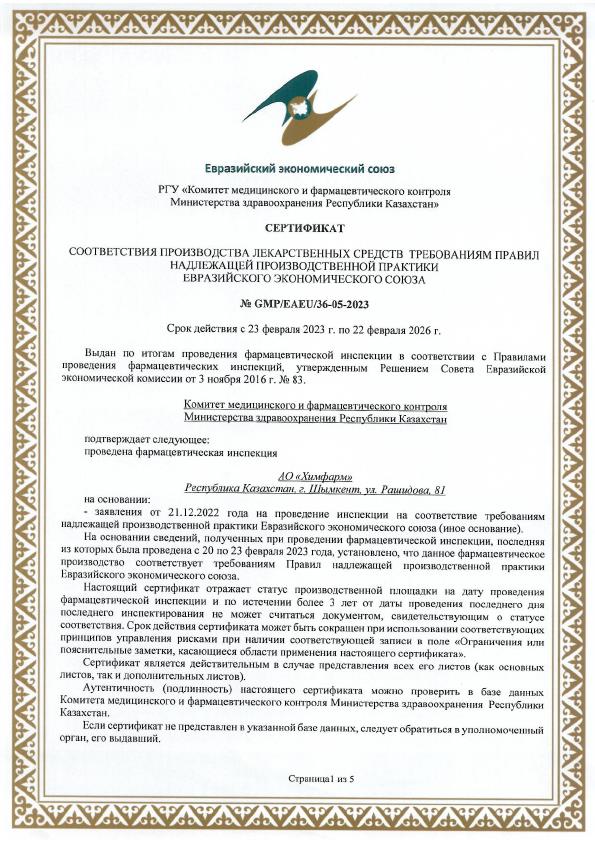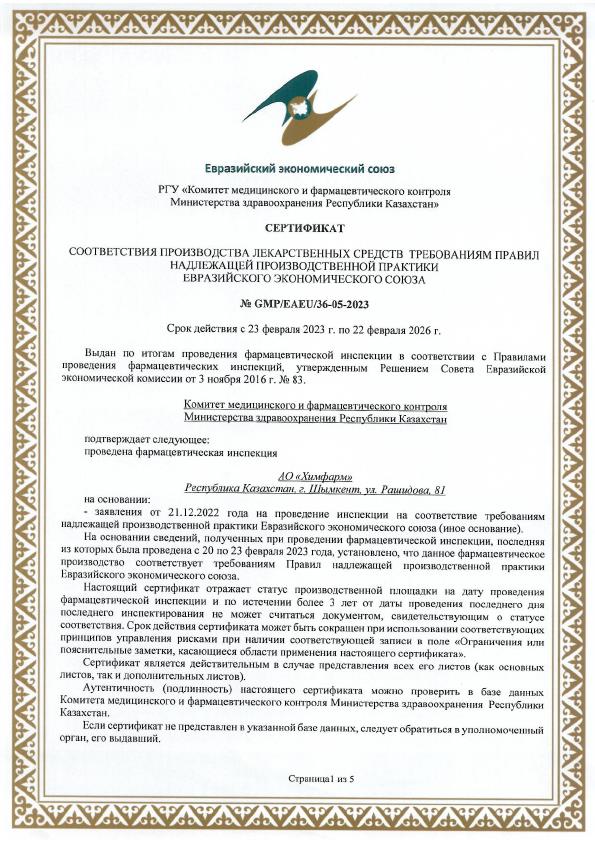 GMP certificate for the Production site of aseptic scattering of antibiotic powders of the beta-lactam group (carbapenems), aminoglycosides and polypeptide antibiotics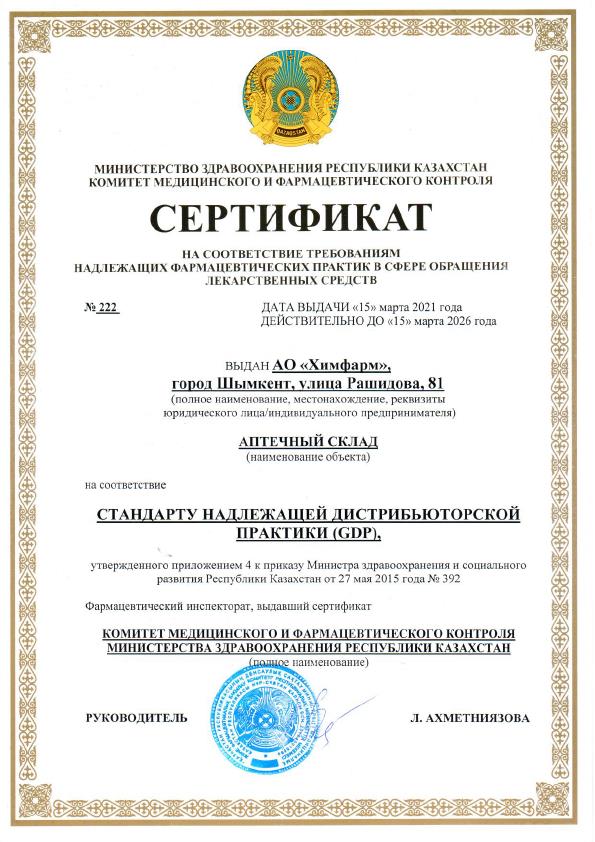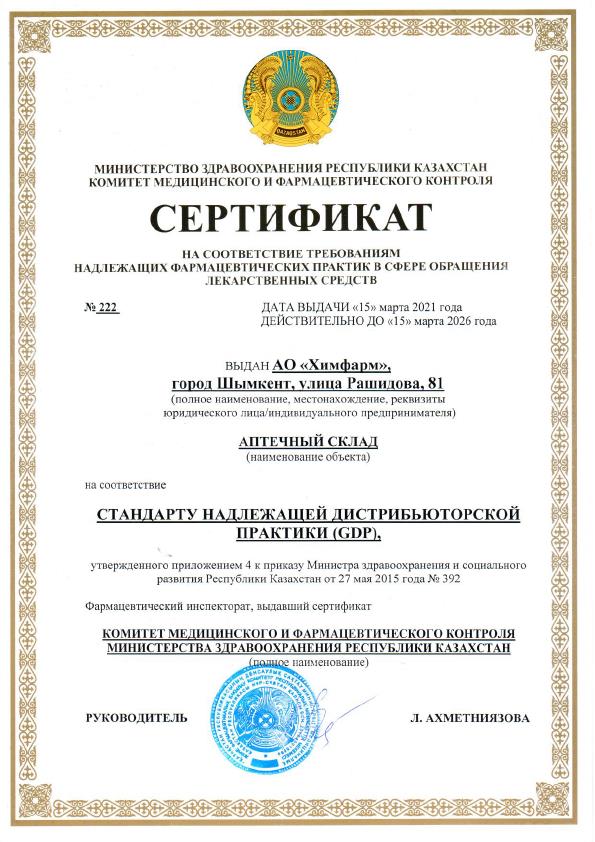 GDP certificate for Pharmacy Warehouse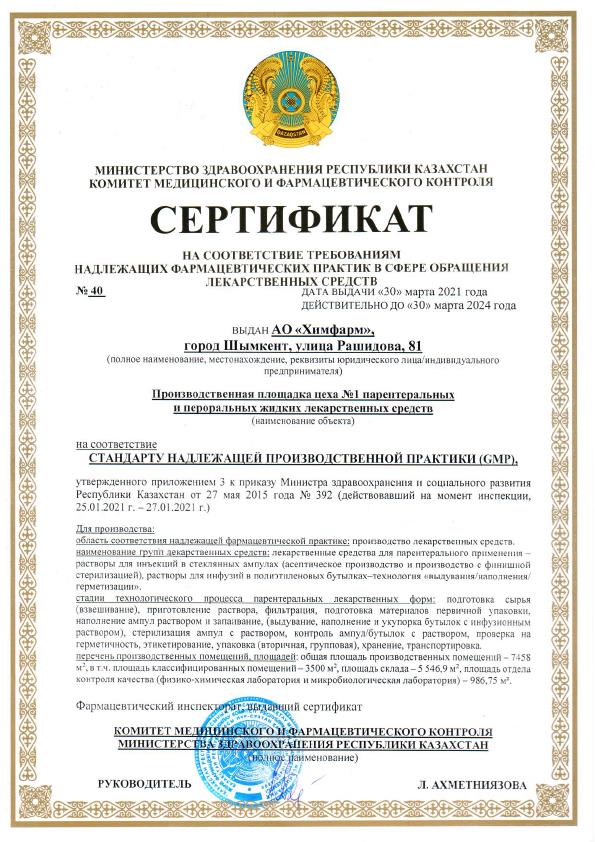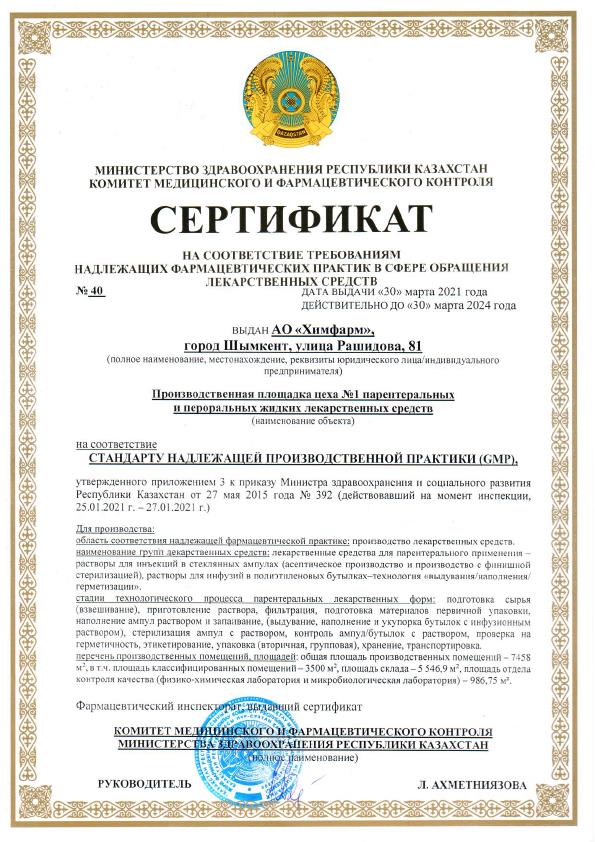 GMP certificate for the Production site of Workshop No. 1 of parenteral and peroral liquid medicines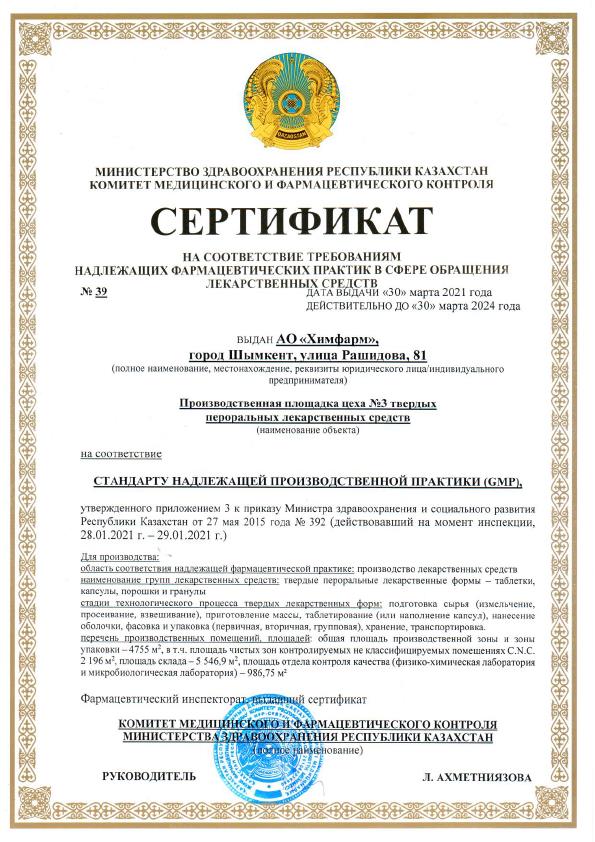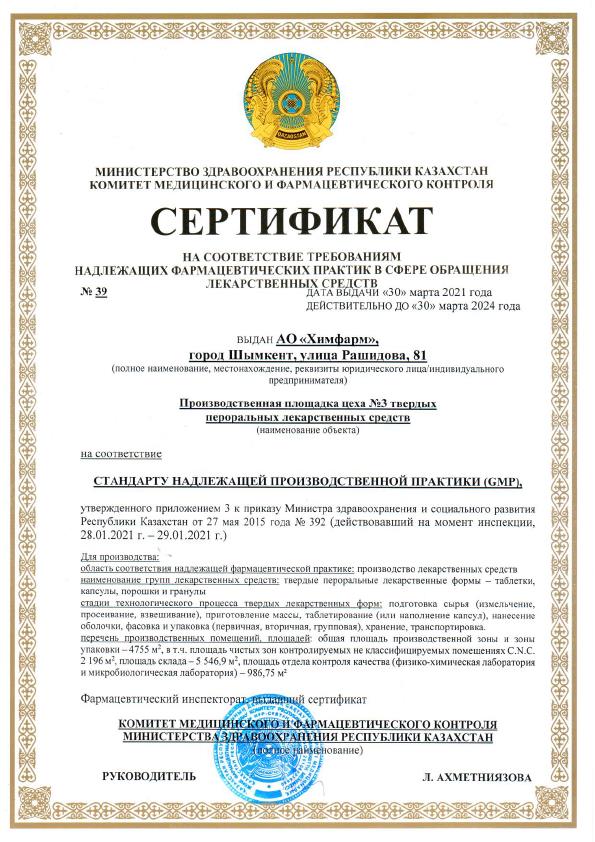 GMP certificate for the Production site of Workshop No. 3 of solid peroral medicines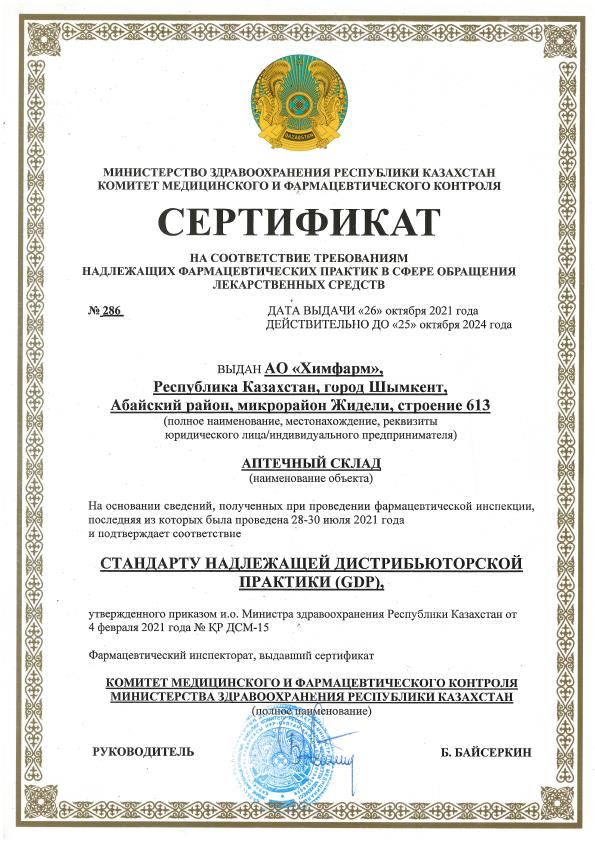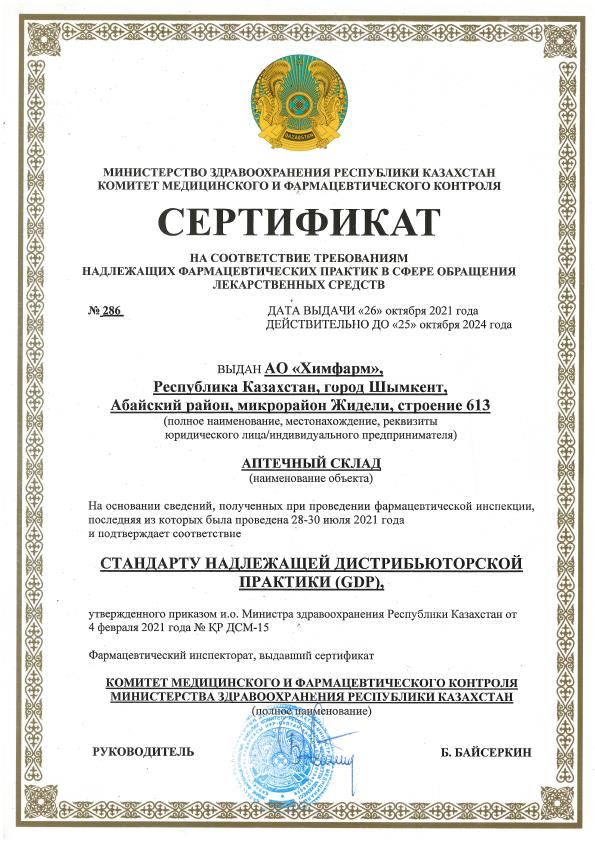 GDP certificate for Pharmacy Warehouse