Our technologies
One of the best research laboratories in the country.
High-technology Spanish, Italian, German and Swiss equipment.
Drug substances from international manufacturers.
Strict control system at all manufacturing stages.
High quality of plant production is achieved by means of:
01
Highly skilled and responsible staff;
02
Modern high-tech equipment and substances of European manufacturers
03
Modern high-tech equipment of European manufacturers (IMA, Marchesini (Italy), Telstar (Spain), Bosch (Germany); Romelag (Switzerland), etc.;







04
A strict control system at all stages of the production of medicines in accordance with international standards;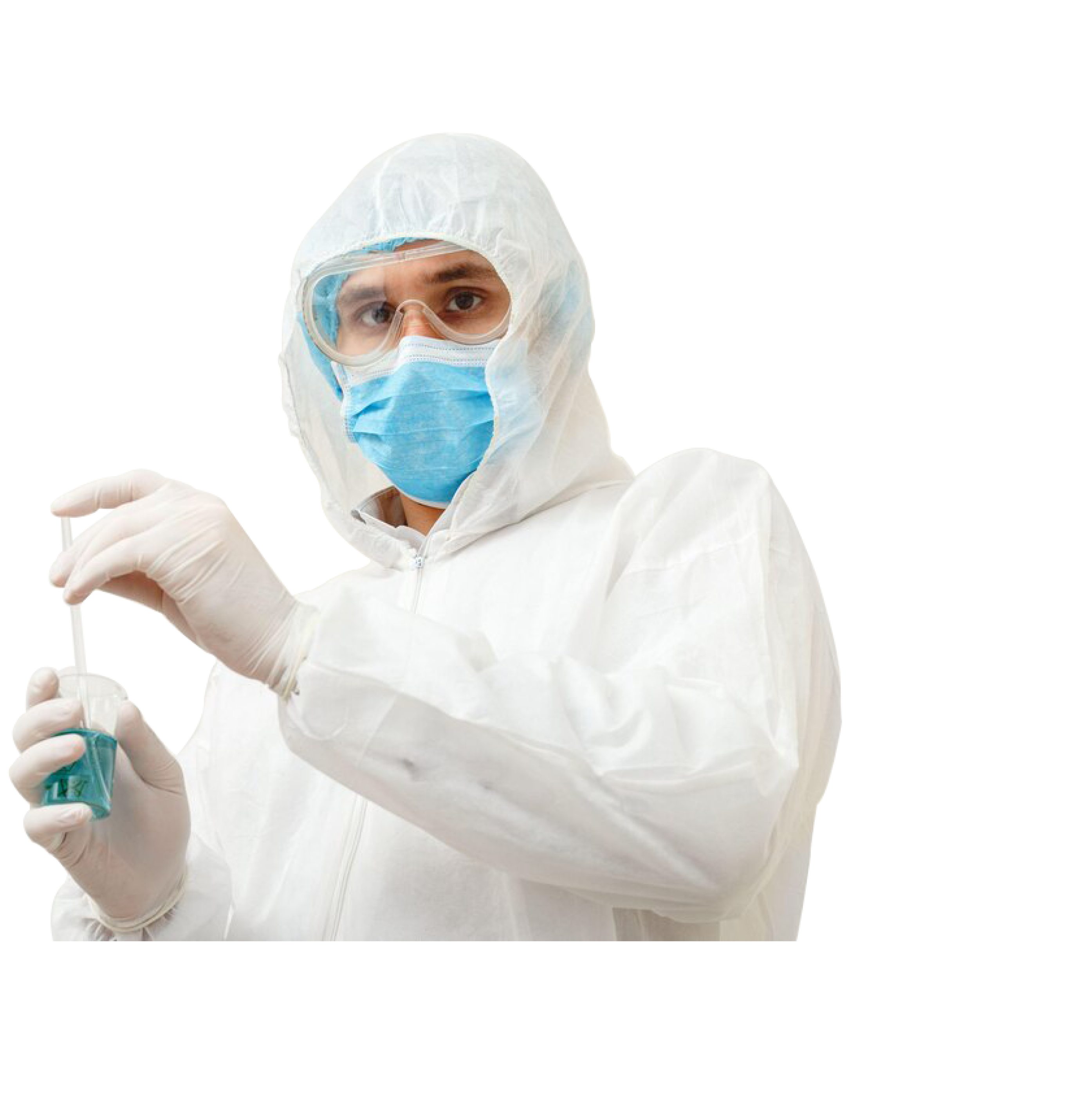 The company's generic drugs in their composition and action fully correspond to the original dosage forms. The perfection of testing methods allows us to exclude the slightest deviations in the composition and therapeutic properties of medicines from their originals. The volume of production of finished dosage forms is increasing at a high rate. Every year, the list of manufactured medicines is updated with new drugs of broad and targeted therapeutic action. New technologies are being mastered, new production facilities are being launched, and the infrastructure is being updated. All this allows us to research, develop and produce safe, effective medicines of high quality at affordable prices to improve the quality of life, to give a person the opportunity to do more, feel better and live longer. License No. 6591163DX dated 15.11.2019, issuing authority: Republican State Institution "Department of Quality control and safety of goods and Services of the city of Shymkent of the Committee for Quality Control and Safety of Goods and Services of the Ministry of Health of the Republic of Kazakhstan". Ministry of Health of the Republic of Kazakhstan.
Pharmacovigilance
Please report data on side effects of medicines and medical inquiries to the following address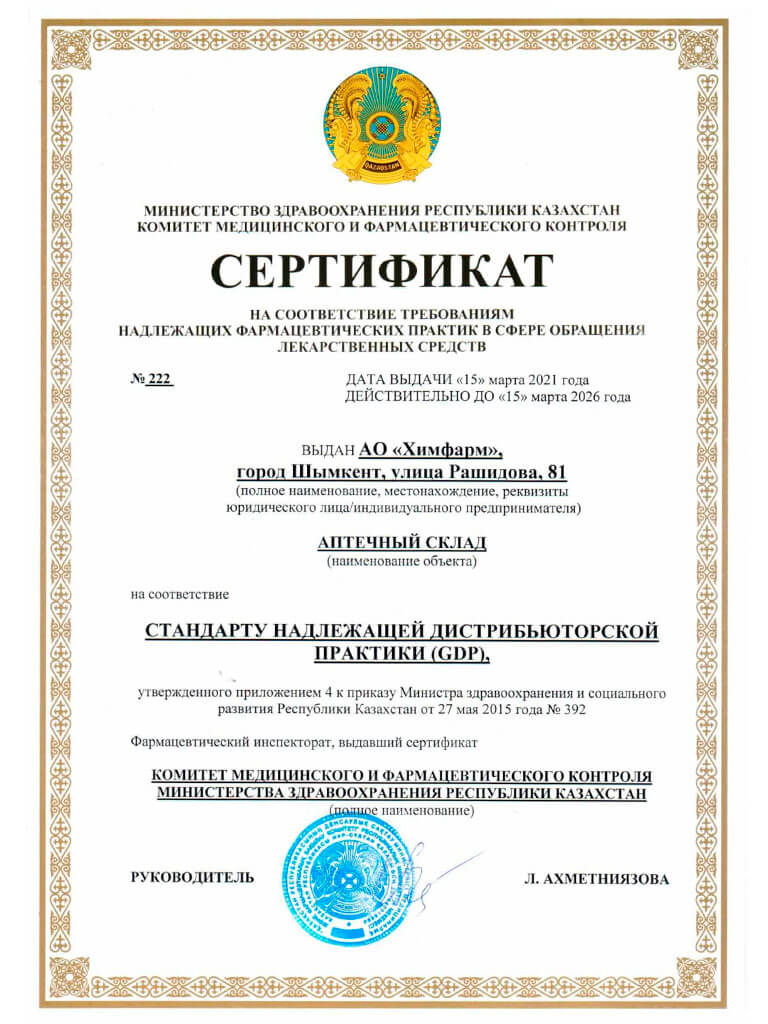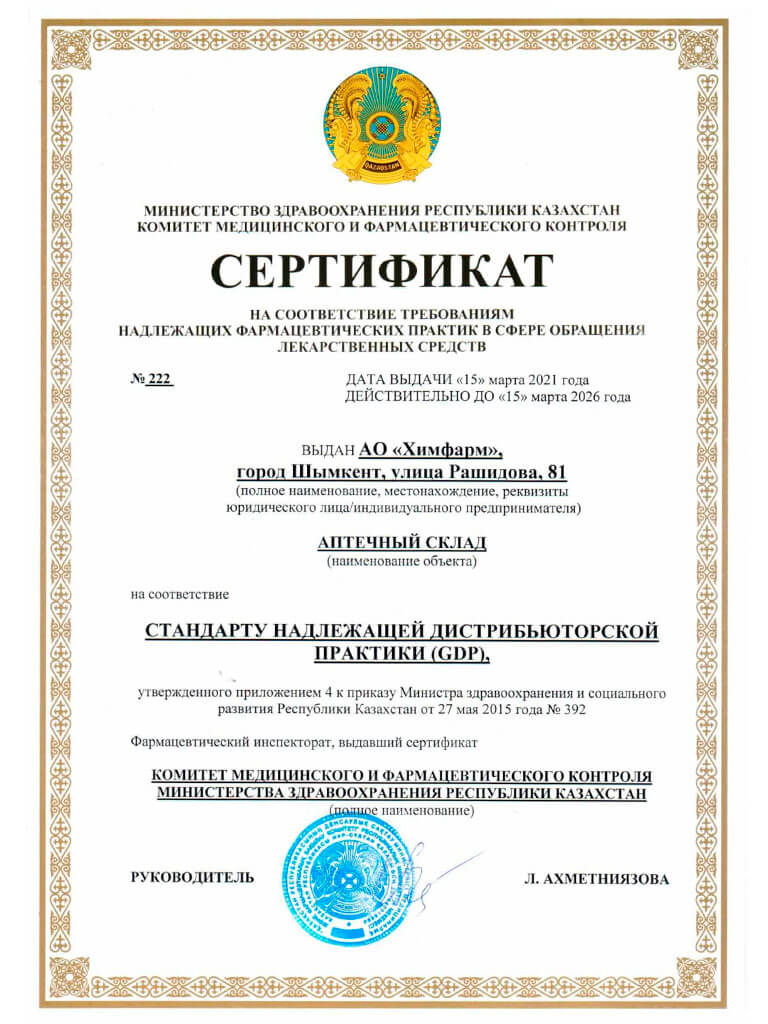 GMP certificate for Pharmacy Warehouse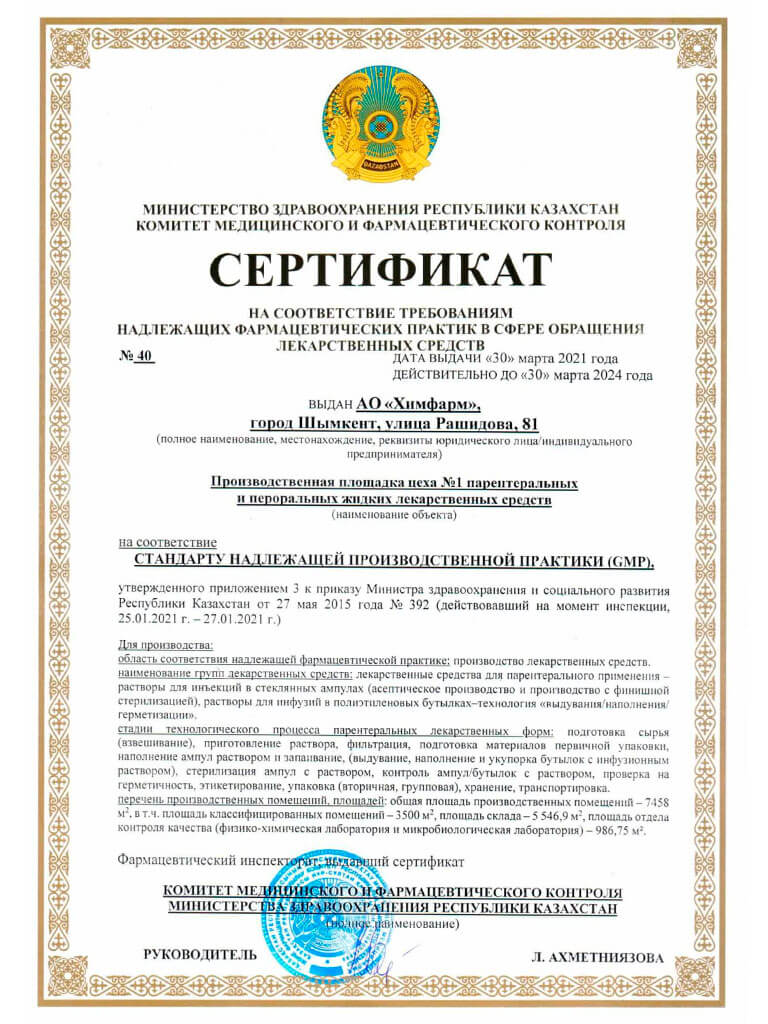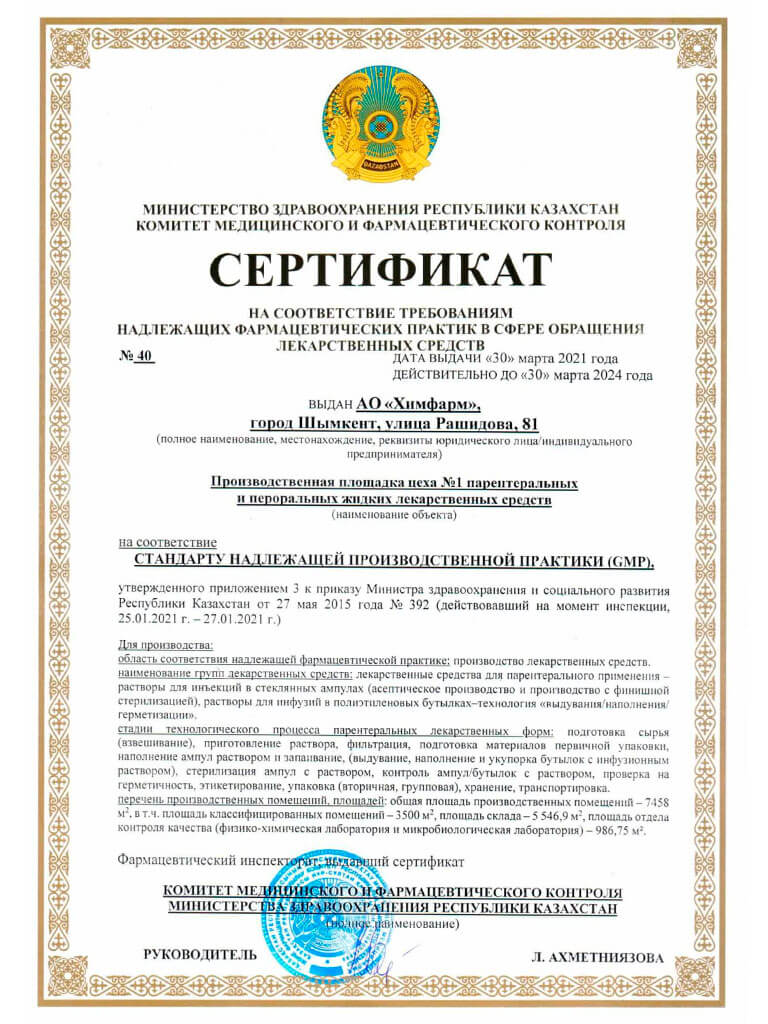 GMP certificate for the Production of parenteral and oral liquid medicines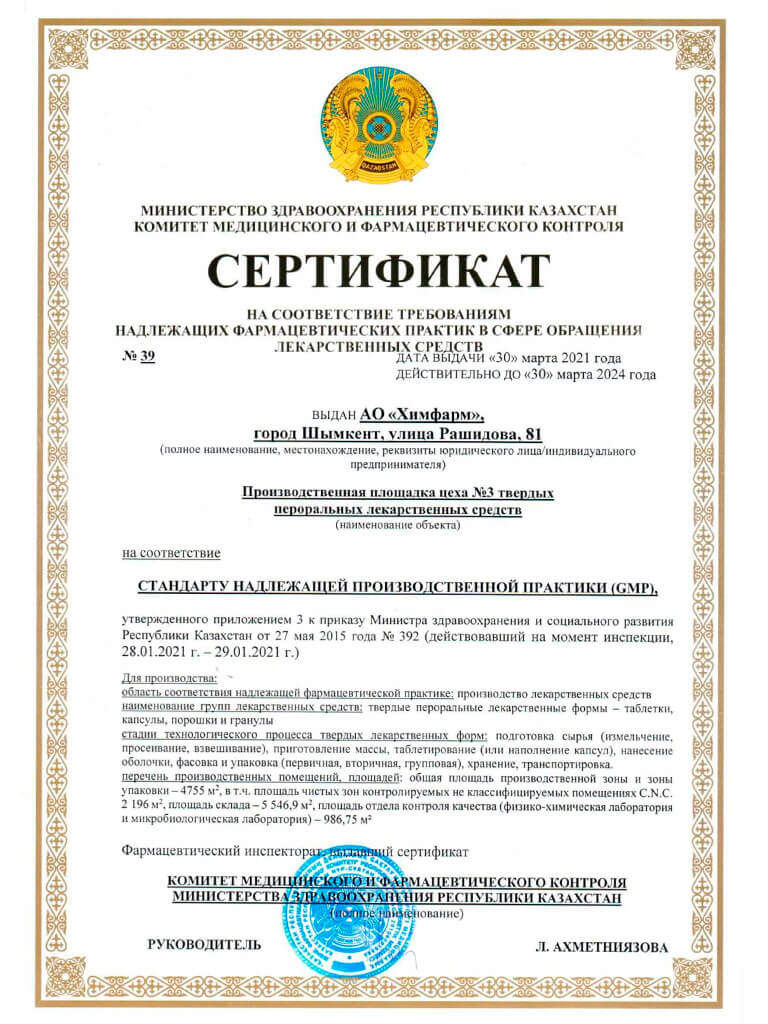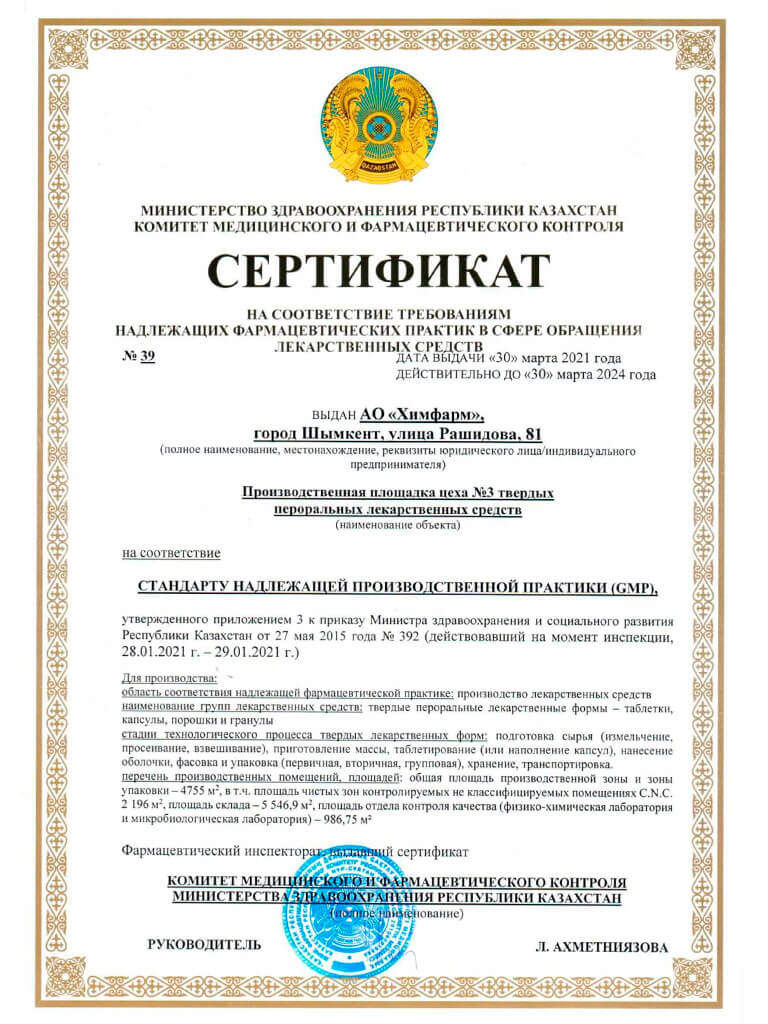 GMP certificate for the Production of solid oral medicines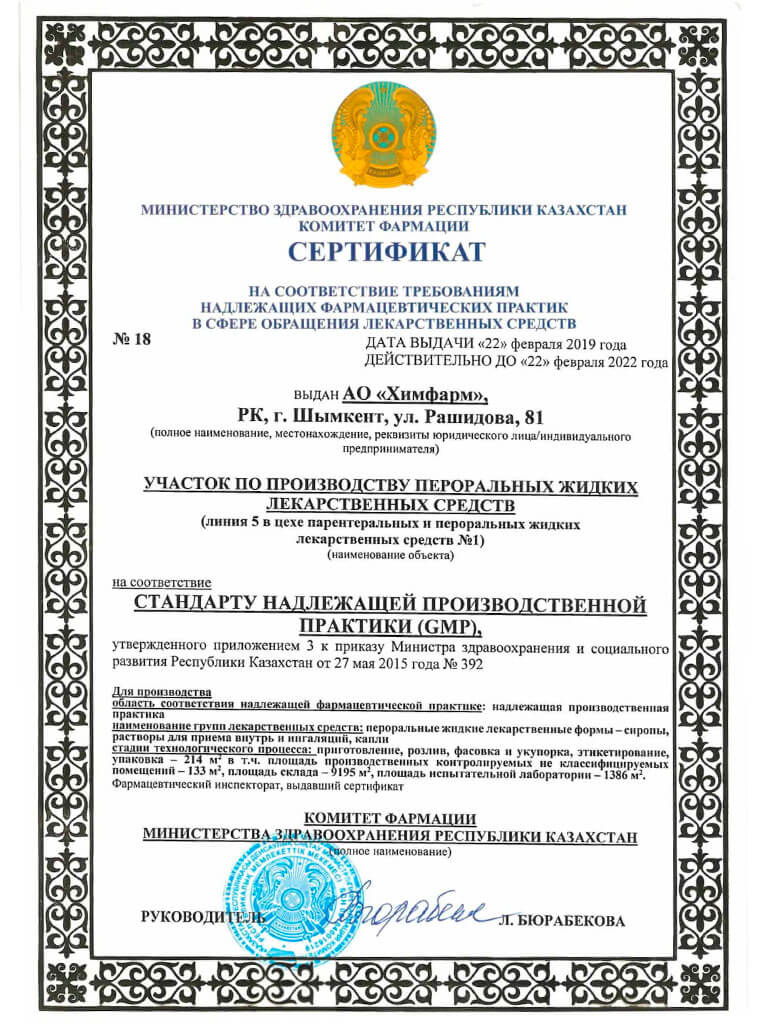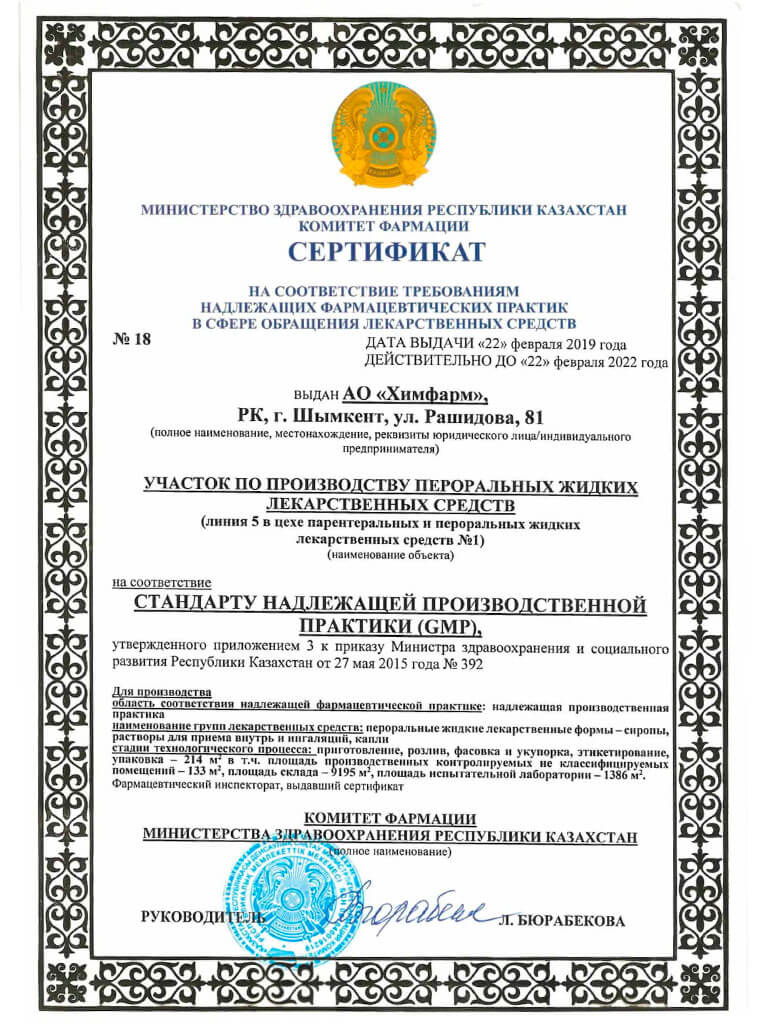 GMP certificate for the Production of oral liquid medicines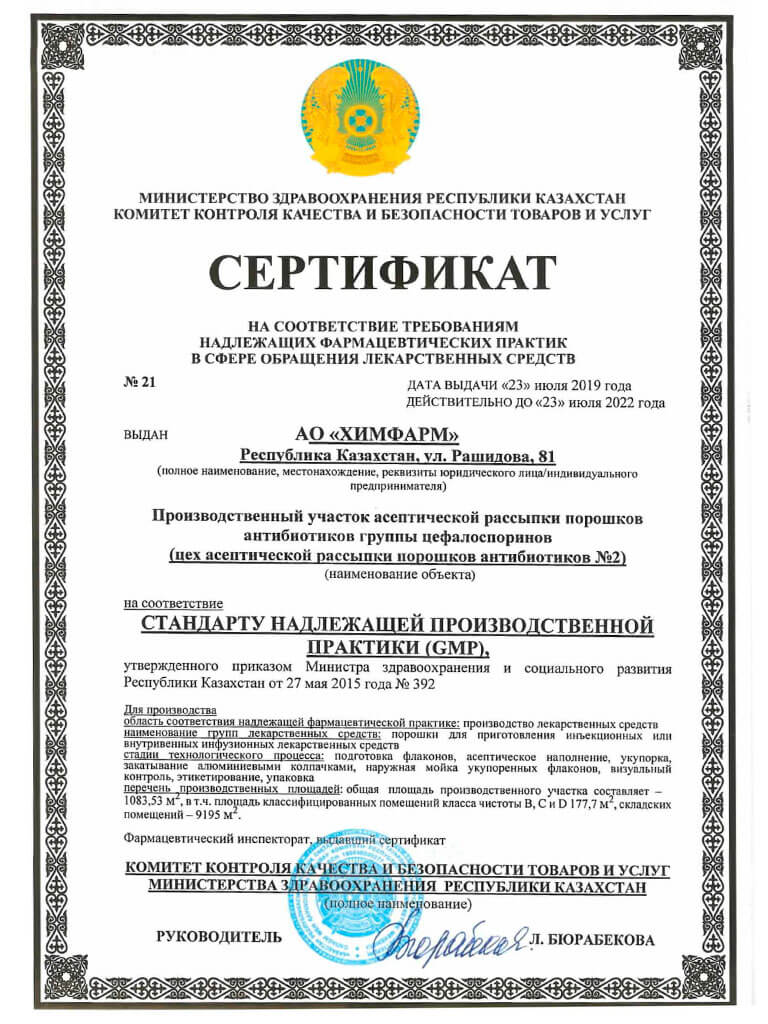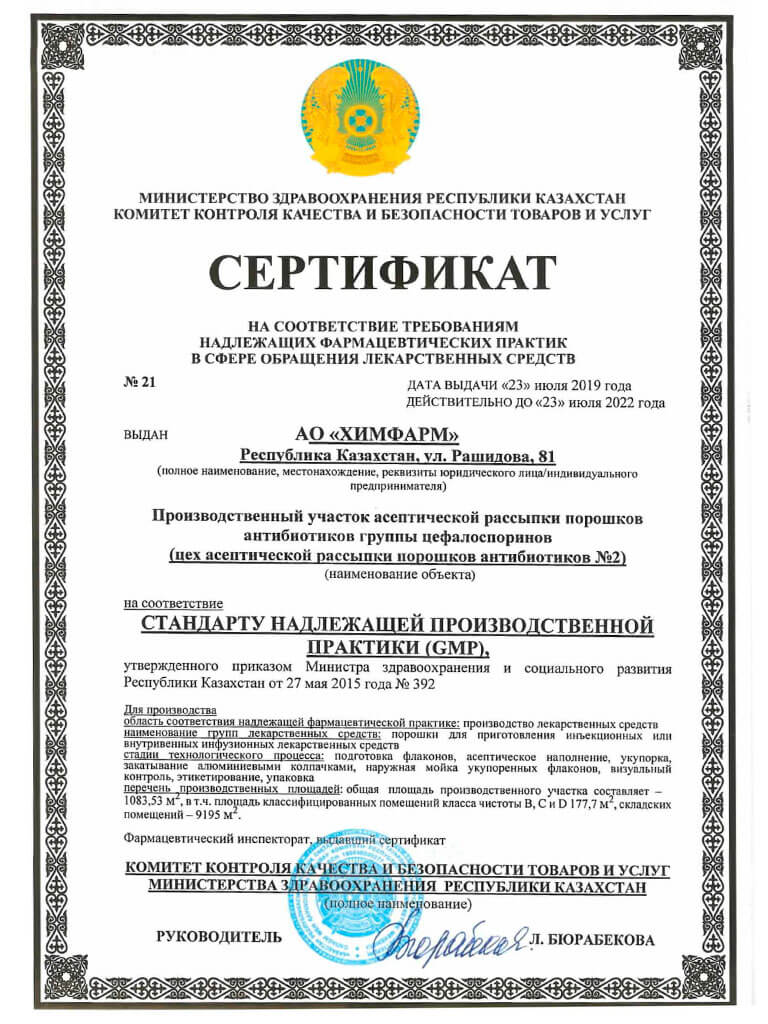 GMP certificate for Aseptic scattering of antibiotic powders of the cephalosporin group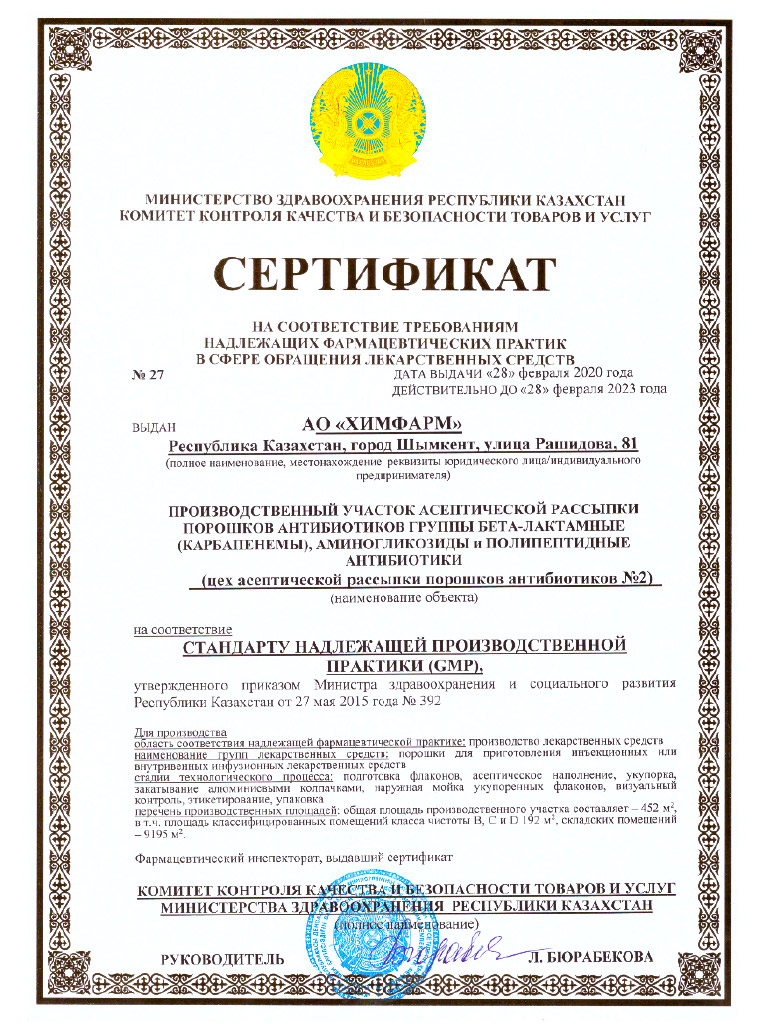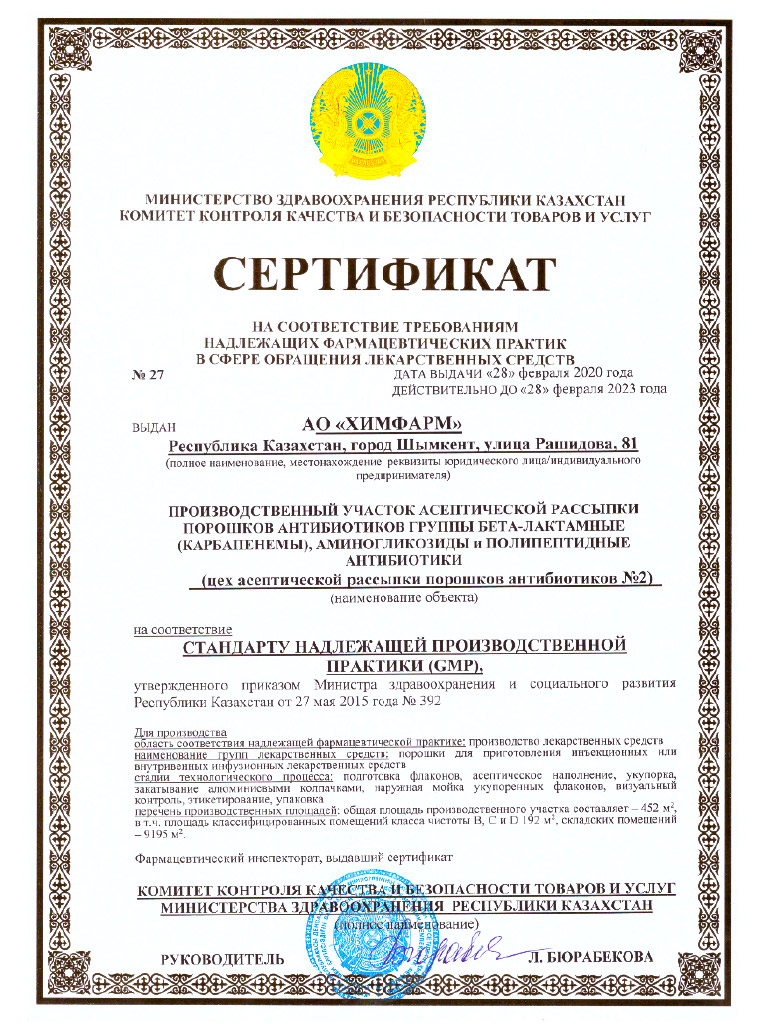 GMP certificate for Aseptic scattering of powders of antibiotics of the beta-lactam group (carbapenems), aminoglycosides and polypiptide antibiotics